The old saying "April showers bring May flowers" is very true.  But why not bring some of those flowers inside—with the kind that don't need any watering.
Floral prints can be seen on a wide variety of items.  It could be a pottery vase, a serving piece, a piece of jewelry, or even a piece of glassware.  What's better are the floral prints that even come on fabric.
A great piece of pottery with this is this piece of Hull pottery vase with the ROSELLA pattern.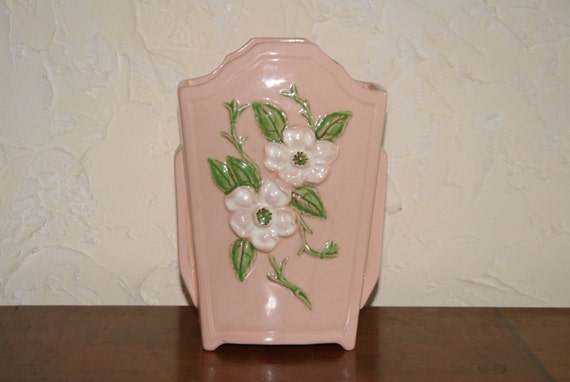 The vase was made in the 1940's, and can be seen in my Etsy shop here.  Another great item with a floral motif is this china hand painted Made In Japan chocolate pot.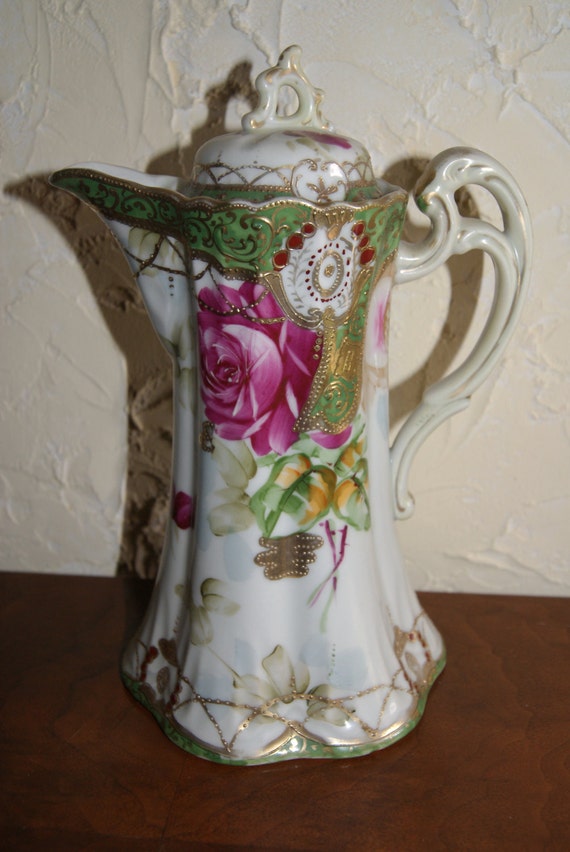 The 1920's serving piece can be seen in my Etsy shop here.  Jewelry is another area that has pieces with a floral motif.  Like many other areas, there's a ton of choices that have a floral motif, and one of the choices is this pin.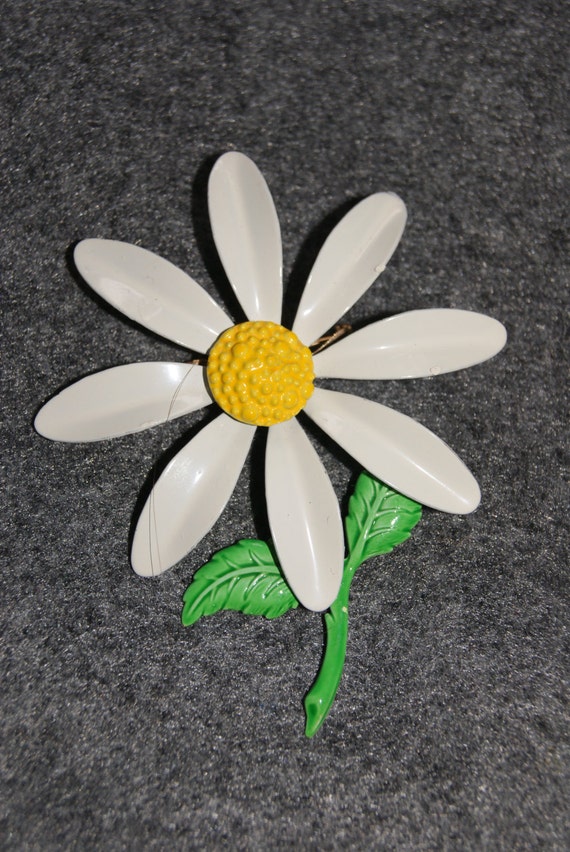 The great thing that this white enamel pin has going for it is that it can go with just about any outfit, weather it's casual or dressy.  You can see the pin in my Etsy shop here.
There are plenty of items with floral motifs on them.  What have you run across?